This really shows how far Pelosi has fallen. She can't even maintain order during a town hall meeting! This becomes extremely evident when a man in the crowd desperately pleads for Pelosi to come forward and promote single payer healthcare.
Pelosi was known as backing the idea of single payer healthcare during her younger years.
When Pelosi attempted to give an answer in the form of mumbling and scrambling, it was clear to the people that Pelosi has lost it. The crowd then turns on her and begins shouting and booing. LOL.  Check it out for yourself below.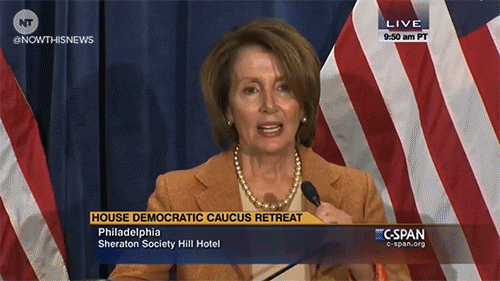 Source: ilovemyfreedom.org